5 Things to do in Copenhagen in Winter
Winter in Europe is a special time. I spent some time in Vienna a couple of years ago (read about Christmas markets in Vienna). And last year, I spent a magical few days in Copenhagen. I was supposed to be in Paris this week. But I have had to postpone that trip because of the Gilets Jaunes protests in the city for the past few weekends. Instead of sulking about it (well, I did sulk a bit, to be honest), I decided to relive my Copenhagen in winter memories. So here's a winter guide to the Danish capital packed with everything to see and do, plus where to eat and sleep.
Visit Tivoli Gardens
The iconic Tivoli Gardens celebrates its 175th anniversary this year so expect a spectacular winter landscape and beautiful light installations.
Ride the classic carousel. Or hop on the vintage wooden roller coaster that dates back to 1914 but is still in perfect working order. If you're adventurous, the thrilling 80-metre-high Star Flyer will give you an adrenaline rush. On firmer ground, there's the ice skating rink in front of the Nimb.
Finally, treat yourself to a warm waffle topped with ice cream at the old-school patisserie Vaffelbageriet.
Hit all the Christmas markets
Copenhagen in winter is positively lit with a whole bunch of Christmas markets all around the city. The grandest is the one in Tivoli Gardens. Then there's the canal side one on the picturesque Nyhavn harbour.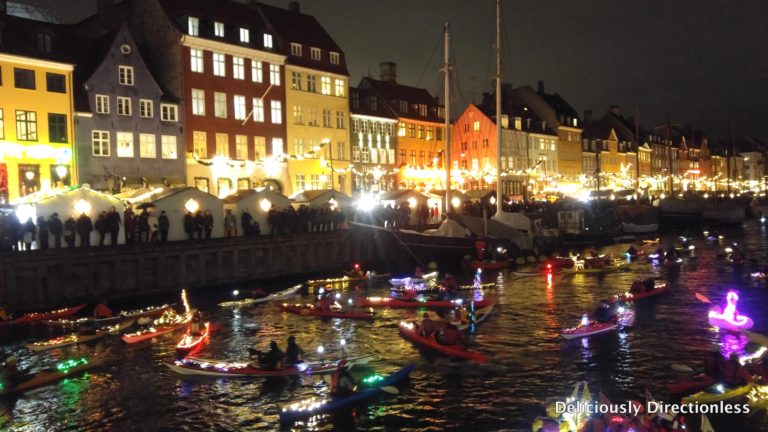 If you're in Copenhagen on December 13th, don't miss the Saint Lucia Kayak Parade on the Nyhavn canal. Hundreds of brightly lit kayaks throng the canal waters and kayakers dressed in Santa outfits sing legends about Saint Lucia.
Other Christmas market locations include Kongens Nytorv, Højbro Plads, and Freetown Christiania. These markets are a great spot to pick up trinkets and souvenirs for family and friends. And don't miss drinking glögg (mulled wine with raisins and almonds) to keep you warm.
Take a food tour
As you know, I plot my travels around food. So it's no surprise that I signed up for a four-hour culinary tour with Copenhagen Food Tours. My guide Maria and I braved the cold, windy day in pursuit of some of the best food that the city has to offer.
Like Torvehallerne, a buzzing food hall where over 60 stalls sell fresh produce, artisan cheese, chocolates, honey, and baked goods.
The market's all done up for Christmas and it's a cosy place to wander around sampling some delicious food like this cheese platter with fruit liqueur.
Don't miss the food hall attached to Tivoli Gardens that opened last year. Here, 15 food stalls offer a range of local and international dining options at budget-friendly prices.
Every November, the Tuborg brewery launches julebryg or the Christmas beer on J-Dag i.e. the first Friday in November. Many microbreweries also come up with their own versions.
I tried Nørrebro Bryghus's limited edition Christmas beer with hints of caramel and spices like cinnamon, clove, and ginger.
One of the best places for the Danish specialty smørrebrød is Aamanns, which has three locations across the city.  Try their classic herring or the bestselling chicken salad smørrebrød.
For a nice Christmas meal, book a table at 108, an unstuffy Michelin-starred restaurant. Their winter menu features Nordic Christmas specialties like pork rib with lingonberries (pictured above), and brunkage, a Danish Christmas cookie with spices.
Go on an Instagram walk
Copenhagen in winter is one of the most photogenic cities. I went on an Instagram walk with local photographer Astrid who took me to some really interesting photo spots in the city.
Plus, she gave me several tips on how to improve my composition and use editing tools. Head over to these spots to get your Instagram game on point:
Royal Library also known as Black Diamond – it's free to enter so go inside and get this fab shot (second one below)!
Circle Bridge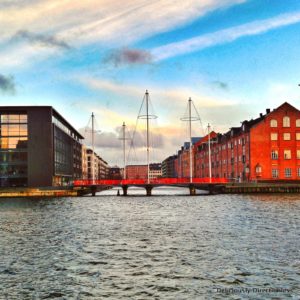 Christiansborg Palace – its tower is free to enter and you get some stunning panorama shots

Magstræde
The Standard
The courtyard of Charlottenborg Palace at Nyhavn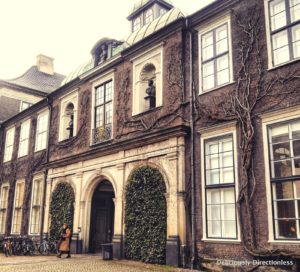 Christmas Lights at Kronprinsensgade
Stay at these cool hotels
I got the opportunity to stay at 3 hotels on my last trip to Copenhagen.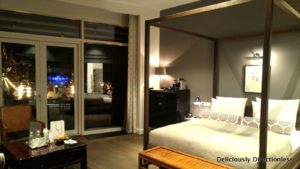 If you love boutique hotels as I do, book a room at the Nimb located inside Tivoli Gardens. All but one of its 38 rooms and suites look out over the gardens. Each room is uniquely designed with antique furniture, art pieces, and Danish design.
If you prefer a classic luxury hotel, there's nothing better than Hotel D'Angleterre at Kongens Nytorv near Nyhavn. This historic hotel dates to 1755 and is all about understated elegance. Plus, it does a charming advent calendar display on its facade every year.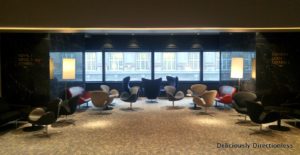 For chain hotel loyalists, the Radisson Collection Hotel, Royal Copenhagen comes with a rare dash of personality. It was designed by Arne Jacobsen in the 1960s, making it one of the world's first design hotel. Its rooms and common areas are dotted with Jacobsen's iconic Swan, Egg, and Pot chairs, and other Danish Modernism designs.
Getting to Copenhagen got a bit easier last year with Air India starting direct flights from Delhi 4 times a week. So, hop aboard, layer up, and enjoy the wonderland that is Copenhagen in winter. If you'd rather go in summer, here are some photos of Copenhagen for your trip inspiration.
Have you been to Copenhagen? What was your favourite thing to do there? Leave us a comment below. 
This feature was commissioned by National Geographic Traveller. An edited version of this was published in their October 2018 issue. Read it here. 
Disclosure: My visit to Copenhagen was courtesy Wonderful Copenhagen and Air India, views my own.