5 Travel Experiences you must try in 2016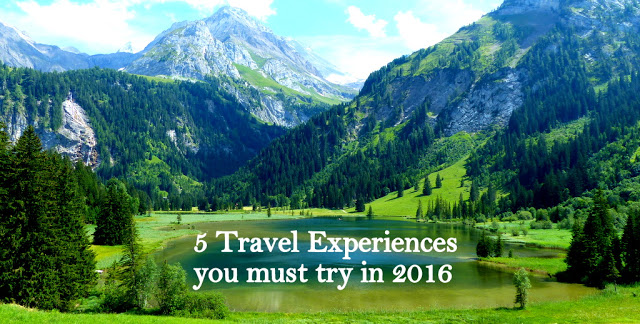 2015 is coming to a close and what a year it has been for travel! It took me to Europe several times (hello, multiple Schengen visas) – Ireland, England, Switzerland, Denmark and Spain – and to Thailand, Hong Kong and Macau (not to mention a day-trip to Shenzhen in China).Countless hotel beds, a lot of gluttony, couple of press trip horrors, new friends, new adventures…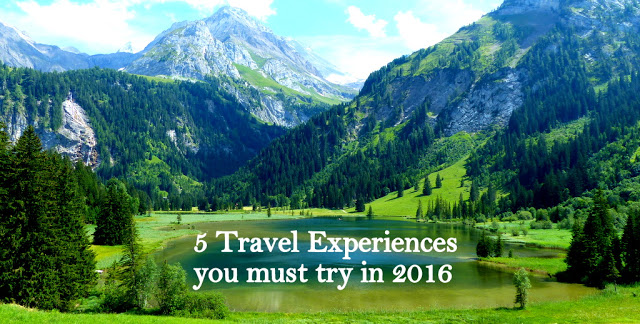 If you're planning your 2016 trips, here are 5 travel experiences you must try next year. Listed in no particular order…
Sail a Viking ship on a Danish fjord
At the Viking Ship Museum in Roskilde, Denmark, you can see restored Viking ships excavated from the bottom of the fjord in 1962. Despite spending nearly a thousand years underwater, the ships are remarkably well preserved, and give a peek into the world of the Vikings – those legendary Norse seafarers.
Five ships were recovered – two sleek warships and three sturdy cargo vessels. Based on the designs of the ships, the museum has reconstructed several Viking ships – and the best part is that you can actually go sailing on one of them.
Don a lifejacket and step into the wooden ship. You will need some team effort to row the ship out of the harbour and into the fjord. Learn how to steer the ship, get the sail up and let the wind take you along to new horizons. It's one of the most fun experiences in Denmark! Read more about it in my article for Mint Lounge.
Take a hawk on a walk in Ireland


In Ireland (easily my favourite of all the countries I visited this year) there are memorable travel experiences awaiting everywhere. The spectacular Wild Atlantic Way must be seen to be believed – tiny, colourful towns, acres of emerald green fields, tall cliffs with the Atlantic crashing into them, delicious food, warm folks and a lot of craic!
Along the Wild Atlantic Way, we took a stop in Cong, in County Mayo and headed to Ashford Castle – a 13th-century castle now converted into a luxury hotel. The castle is home to Ireland's oldest falconry school. Go on a 'hawk walk', where you can take a Harris Hawk out into the woods, learn how to handle it, let it fly and also feed it.
I guarantee it's an experience you will not forget. Read more about the Wild Atlantic Way in my post for Happy Trips.


Follow 'Alice in Wonderland' around Oxford
Lewis Carroll drew a lot of inspiration from Oxford when he spun a fanciful tale for Alice Liddell 150 years ago. The story was immortalised as one of the most read and cherished children's book – Alice's Adventures in Wonderland.
If you, like me, are a fan of the book, then you can take an Alice in Wonderland Tour with Mark Davies, an Alice expert, author and historian who lives in Oxford. Wander around town, explore Christ Church College (where Carroll taught), tramp around the college meadows, and retrace Carroll's, and Alice's, steps.
Head over to Alice's Shop (which inspired one of the chapters in the book) to pick up some Alice memorabilia, or visit The Story Museum for fun, experiential exhibitions. Read more about the walk in my 'Alice in Wonderland' Guide to Oxford.
Go paragliding in Switzerland
There's more to Switzerland than chocolate and cheese! There's much adventure in store in Interlaken, which is otherwise known more for its scenic beauty. Go hiking in the surrounding mountains, take an e-bike out for a (long) spin or go jet-boating on Lake Brienz (one of the two lakes that straddle Interlaken).
But for the more adventurous, there's the thrill of jumping off a mountain and going paragliding! Try Skywings Adventures – they are friendly and fun, plus the tandem 'pilots' are really cute 😉 They take a selfie stick & GoPro along, so you can get some cool pictures of your 'flight', and of course the gorgeous scenery around.
Take Flamenco lessons in Spain


At the Museo Del Baile Flamenco, you can get a private group dance lesson. Our instructor Victor took us through the basic steps of flamenco – tapping your feet, clapping your hands, swinging your hips, all to the beat of the fast-paced music.
And on that note, here's to a fabulous 2016, filled with good food, lots of travel, health and happiness, and yes, world peace 🙂