6 Of The Best Chocolate Festivals In The World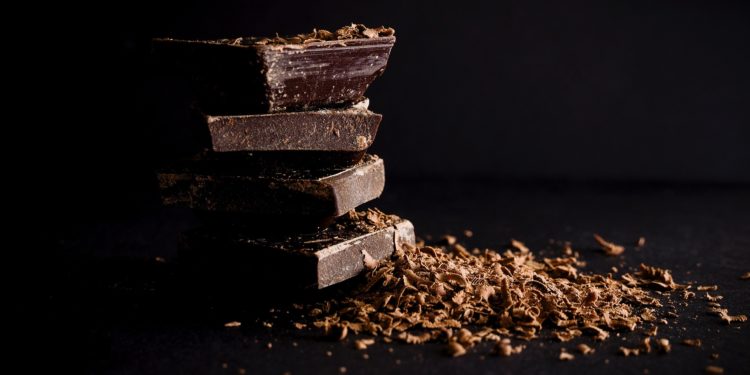 Deep, dark, and decadent – there are few things as enticing as chocolate. And when there are entire festivals dedicated to the ancient bean, resistance is futile. From Paris to New York, here are some of the best chocolate festivals from around the world.
Pin
Eurochocolate, Perugia, Italy
Eurochocolate in the Umbrian town of Perugia in central Italy is the definitive event for the chocolate connoisseur. The 10-day extravaganza is Europe's largest chocolate festival and attracts upwards of 900,000 visitors every year. If walking around a pretty, medieval Italian town sampling fine quality chocolate, sounds like your jam, Eurochocolate is THE place for you. There are elaborate chocolate sculptures to admire and live music to groove to. Get a taste of Umbria's favourite Perugina chocolates, especially the very popular Baci (chocolate and hazelnut 'kisses'). The festival also offers chocolate tasting and cooking classes for both amateurs and professionals.
The festival celebrates its 25th edition in 2018 and takes place from October 19th to 28th.
Big Chocolate Show, New York, USA
Fall is the best time to visit New York. And when it coincides with the Big Chocolate Show, it is all the more reason to head to the Big Apple. This is one of the best chocolate festivals in the USA. For two days, you get the chance to meet fabulous chocolatiers, chefs and patissiers from around the world. There are tasting classes, cooking demos, and fabulous chocolate creations on display.
Learn how to make your own bean-to-bar chocolate. Or try your hand at making some elaborate chocolate desserts. Also, learn how to pair it with different types of wines. If you're travelling with kids, they will surely enjoy the introductory chocolate-making classes. And, of course, there's a lot of chocolate to taste! The New Yorker Hotel hosts the show on September 29th and 30th this year.
Chocolate Week, London, UK
Chocolate Week is the UK's weeklong celebration of the magic bean. Held in London, the autumn festival is one of the best chocolate festivals in the world. Feast your eyes on intricate and delectable chocolate jewellery and other chocolate art. Some of the finest chocolatiers and pastry makers unveil their new creations during this week.
The week culminates with The Chocolate Show where you can get your fill of chocolates. There are tastings, an elaborate afternoon tea, and chocolate infused dishes on offer. Learn how to temper chocolate correctly or how to mix chocolate-infused cocktails. Watch celebrity chefs in action at the Chocolate Theatre. Your kids can have fun in the children's area, tasting chocolate and trying their hand at making chocolate sculptures. Chocolate Week London usually takes place in October, dates for 2018 to be announced soon.
Le Salon du Chocolat, Paris, France
Trust the fashion capital of the world to have a très chic chocolate festival. 15 cities around the world, from London and Milan to Tokyo and Seoul, host the Salon du Chocolat. But it's the Paris festival that is most awaited by chocolate lovers. The highlight of Le Salon du Chocolat in Paris is the chocolate fashion show, which features unique couture designed by collaborations between chocolatiers and fashion designers.
These include designs that are not only inspired by chocolate, but some are even made from it! Of course, there are tastings, chocolate demos from renowned chefs, music and dance performances, and more during this five-day celebration of chocolate. The festival takes place from October 31st to November 4th this year.
Chocoa Festival, Amsterdam, The Netherlands
For the connoisseur who cares about sustainable chocolate, the Chocoa Festival in Amsterdam is quite a treat. Here you will not only learn the intricacies about making chocolate but you can also attend talks on understanding where your chocolate comes from, and what are the challenges its makers face today.
Discover new flavours and learn to recognise the qualities of good quality cacao under the guidance of master chocolate makers who come from all over the world, from the Netherlands and Hungary to Brazil, Peru and Mexico. There are free chocolate tastings and delightful wine and food pairings to go with it. The festival is usually held in February. 2019 dates will be announced soon.
chocolART, Tübingen, Germany
The university town of Tübingen in southern Germany comes alive every December with the heady scent of chocolate. Germany's largest and one of the best chocolate festivals combines with the town's Christmas market. The Old Town turns into a chocolate wonderland! Leading chocolatiers and manufacturers from all over the world showcase their finest creations and offer tastings, workshops, praline courses, and chocolate art.
Kids can try their hand at coming up with fun flavours for the Ritter Sport chocolates. The festival dates are December 4-9, 2018.
So, will you be visiting any of these chocolate festivals in 2018? You can book your tickets online easily with a credit card. Many banks are running credit card offers in time for the holidays. Credit cards are great when travelling as they are easier to carry than cash. The best part about credit cards is the loyalty points. Did you know that you can save a lot of money with these loyalty points? Air miles will help you get free upgrades and these cards usually have various offers such as cashback and discounts. Check them out and apply for credit card as per your requirement.
This is an updated version of my article for Jet Wings, which was published in December 2016. Read it here.
Disclosure: This post is in collaboration with Axis Bank.