In Photos: The Big Five at Masai Mara Kenya
Earlier this month, I got a chance to go on an epic trip to Kenya with Micato Safaris. This 50+-year-old tour operator is a venerable name in the world of African safaris. They have won numerous awards and are known for their luxury safaris. I travelled to Nairobi, Mount Kenya, Ol Jogi, and Masai Mara Kenya.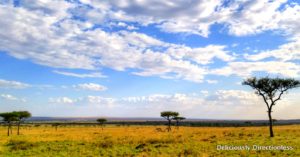 I was on assignment for Travel+Leisure India, so watch out for my feature in a couple of months! Meanwhile, here's a quick photo-essay on the spotting the Big Five in Masai Mara Kenya.
The Big Five of the safari world include leopard, lion, elephant, rhino, and buffalo. Game hunters in Africa coined the term 'Big Five' to refer to the five animals most difficult and dangerous to hunt on foot.
Leopard
I was lucky to spot the elusive leopard on my very first safari in Masai Mara Kenya. He was up in a tree with his kill. Just look at the lithe creature posing for me!
Lion
Masai Mara Kenya has a sizeable population of lions. I saw a couple of small prides. But the best sightings were of this lion and lioness out on a walk in the savannah.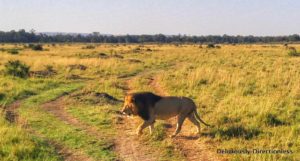 Elephant
I lost count of the number of elephants and cute babies I spotted in Masai Mara Kenya. The place is positively teeming with them!
Rhino
The rhino eluded me till the last day. On my last safari, I finally saw this young male before he made off into the bush.
Buffalo
I saw herds of buffaloes everywhere. This group was particularly photogenic, enjoying a spa day in the muddy pond!
I stayed at Angama Mara, a luxury safari camp with an incredible view of Masai Mara Kenya. It's perched on a hilltop and all the tented suites have this fabulous view. Check out the video below for a video walk-through of my suite at Angama Mara.
Have you been to Masai Mara Kenya? And did you spot the Big Five? Leave us a comment below.
Disclosure: My trip to Kenya was courtesy Micato Safaris and I was on assignment for Travel + Leisure India.