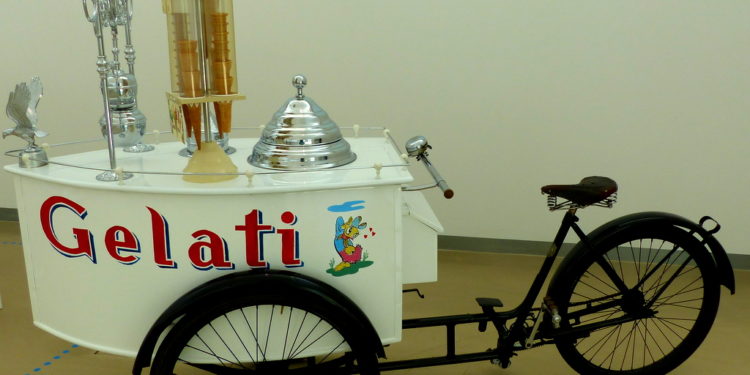 I scream, you scream, we all scream for ice cream!The sweltering Mumbai heat has had me reaching for the cold comfort of ice cream, kulfi and gelato.
But every time I eat gelato in Mumbai, I'm reminded of the excellent gelato I have had all over Italy, and it makes me a little sad…
The decadence of pistacchio, the tart, citrusy hit of limone, the deep, dark delights of cioccolato, the custardy goodness of zabaglione…
Pin
However, the best gelato I have had in Italy was fragola (strawberry) at the Gelato Museum near Bologna. Yes, there's a gelato museum in Italy! Not just a museum, but it's also a university where you can learn the art of gelato making from the masters.I visited the museum couple of years ago, and wrote about it for National Geographic Traveller.
Here's the unedited version of the feature.
La Dolce Vita
The Italians' love for good food is legendary, especially for their dolci (desserts) and the gelato is everyone's favourite. So it's no surprise that they have now enshrined it in a museum.At the Carpigiani Gelato Museum, just outside of Bologna, you can learn about the history of gelato – starting from ancient times when snow and ice were used to make a sorbet-like concoction in Mesopotamia to the egg and cream recipe brought to Paris by the Florentines during the Renaissance, when gelato was considered a symbol of power since it was available only to the aristocrats and nobles – right up to the gelato that we know today.
Gelato moulds
Carpigiani is one of the largest manufacturers of gelato-making machines and the museum also houses the various machines used through the centuries to make gelato – from hand-cranked small machines to the completely automated, modern ones.
A tour of the museum (5€ per person) includes a comparative tasting of sorbets, artisanal gelatos and traditional creams.
Gelato-making machines
PinYou can also learn the art of making good gelato at the Carpigiani Gelato Lab (€10-35 per person). Instructors take you through a theory lesson where you learn how gelato is different from traditional ice cream and how great gelato is made in small batches using only the freshest ingredients. (NPR sums up why gelato is better than ice cream – here.)This is followed by a hands-on lesson on the art of gelato-making – mixing milk, eggs and sugar in the correct proportions along with fresh fruits or chocolate or nuts.
And if you haven't had your fill of gelato, hop across to the Carpigiani gelateria (in the same premises) and choose from their range of freshly-prepared artisanal gelatos. I'd recommend the strawberry flavour – best gelato I've had in Italy!
Getting there:
 Bus no. 87 from Bologna station drops you right outside the museum in Anzola dell'Emilia. The museum is open from Tuesday to Saturday between 9 a.m. and 6 p.m. Reservation is required for all tours and they can be booked
online
.
This feature was commissioned by National Geographic Traveller India and was published in their print issue of September 2013. Read it
here
.
Have you visited any quirky museums around the world? Leave a comment below and tell us about it 🙂