5 Cool Things to do in Geneva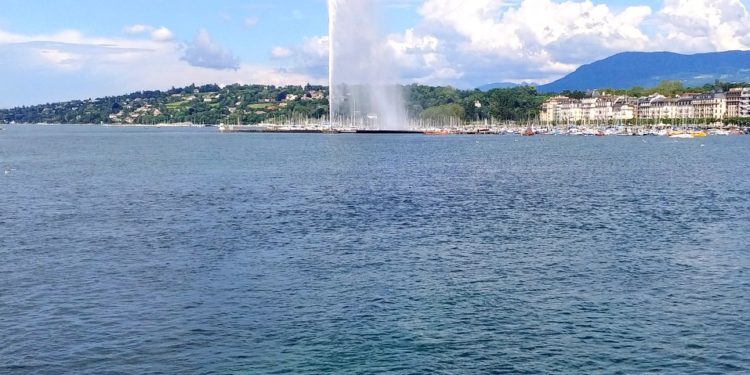 Geneva has a rather staid reputation as a banking & diplomatic city. But scratch the surface and you will find a vibrant, cosmopolitan city with an alternative side. This means bohemian neighbourhoods, flea markets, live gigs, contemporary art, and indie design. Here are 5 cool things to do in Geneva, Switzerland.
Pin
Discover Carouge
Pin
A short tram ride away from the city centre, on the other side of the River Arve (one of the two rivers that flow through the city), is Carouge.
Pin
Pin
This is Geneva's West Village where indie shops, cafes, and artisans come together.
Pin
Its Italianate setting of pastel walls, painted shutters, and stone archways makes for a pretty picture.
Pin
Don't miss the baked delights at Boulangerie Wolfisberg. Try the unusual flavours at Chocolat Pascoet – coriander or sage if you're adventurous or passion fruit to play it safe.
Go on a Saturday when Carouge's bi-weekly farmers' market (also on Wednesday) is in full swing on the Place du Marché. Pick up some fresh bread, local cheese & honey, fruits, and wine and have a picnic. Or just soak in the vibe and then head to the nearest restaurant for refreshments. Try the relaxed bistro Café du Marché or the classy French brasserie Café des Négociants by Swiss celebrity chef Philippe Chevrier.
Carouge also hosts a Thursday evening market, perfect for a pre-dinner wander followed by a drink at one of the lively bars in the area. The live music club Chat Noir is a local favourite. Alternatively, try the funky Le Cheval Blanc, which hosts local rock bands & improv nights at its basement venue, Le Box. UPDATE: Read more about Carouge, Geneva in my recent article for BLink.
Explore Les Grottes
Pin
Just behind the main train station in Geneva is the decidedly bohemian neighbourhood of Les Grottes. This formerly gritty area attracted immigrants and squatters. Lately, it has been cleaned up (a bit) and gentrified. It's a multi-cultural neighbourhood that teems with artist studios, vintage shops, cafes, bars, and farmers' markets.
Pin
Pin
Admire the colourful building façades and turn-of-the-century apartment buildings as you walk its narrow streets and explore its leafy squares. Check out the funky Schtrumpfs Building on 23-29, Rue Louis-Favre, a 1980s Gaudi-esque apartment complex with a hodgepodge of styles and clashing colours.
Pin
Every Thursday, the Place des Grottes comes alive with a lively evening market (4.30 pm onwards). Here, local vendors sell vegetables, bread, cheese, wine, and beer.
Pin
Later, wind up at one of many bars and restaurants in the Grottes; Les Trois Phéniciens, Le Quai Des Grottes, and Nomades are popular spots.
Look at art
Pin
One of my favourite things to do in Geneva was visiting MAMCO (Museum of Modern and Contemporary Art). This is Switzerland's largest contemporary art museum and is a must-visit for any art enthusiast. Opened in 1994, the museum is housed in a cavernous 4-storey factory building. It hosts a rotating programme of experimental modern art.
Pin
Pin
When I visited this summer, they had a cool mixed-media showcase by Los Angeles-based Walead Beshty. The exhibit featured large-scale copper installations, photograms, and "FedEx Sculptures". The best part is that entry to the museum is free!
Try gallery hopping
MAMCO is part of Geneva's Quartier des Bains, an association of 17 cultural entities including art galleries, museums, and cultural institutions.
Pin
Thrice a year, the quartier hosts La Nuit des Bains, an evening of art appreciation when MAMCO and the art galleries in the area stay open until 9 pm.
Pin
It's a great way to discover new local & international artists as you weave in and out of galleries, a glass of wine or beer in hand. In 2020, La Nuit des Bains will be held on March 19, May 14, and September 17. More details here.
Go shopping
Sure you can splurge on fine watches & luxury chocolates in Geneva (and you should!). But also make time to scour the flea markets of Plainpalais for antiques, vintage clothes, second-hand furniture, and other bric-a-brac. This is one of Switzerland's biggest flea markets. It is held at the Plaine de Plainpalais every Wednesday and Saturday, and also on the first Sunday of every month. The square also hosts a huge farmers' market every Sunday from early morning until about 5 pm.
Where to eat & drink in Geneva
There's no dearth of dining options in Geneva, from casual cafes to fine-dine restaurants. A popular spot is Cottage Café, a charming restaurant in a former gardener's cottage in the heart of Brunswick's Parc near Lake Geneva. For a more traditional experience, drop in at Café Papon in Vieille Ville (Old Town). The restaurant dates to 1808 and is located in a historic building with a sunny terrace.
But to truly get a pulse of the city, turn your attention to Geneva's burgeoning cocktail scene. L'Atelier and L'Apothicaire are très-cool cocktail clubs serving imaginative craft cocktails in relaxed lounge settings. Or try the lively Barbershop with a colourful, Cuban flair or the shabby-chic speakeasy La Verre à Monique.
Pin
Nearby is Bleu Nuit, a hip restaurant that has a hidden bar Le Frigo, which is accessible through a vintage refrigerator door.
End the night in the Pâquis neighbourhood, Geneva's red-light district that has seen a surge of cool bars & restaurants popping up with some regularity.
Pin
Try Kampai for upscale Peruvian-meets-Japanese Nikkei cuisine accompanied by a mean yuzu-infused pisco sour.
Pin
Where to stay in Geneva
I stayed at the Intercontinental Geneva, which is located in the International District near the United Nations European headquarters & the Red Cross Museum (which is also a must-see). It's a short bus ride from the city centre. Rooms are spacious, air-conditioned (unlike many hotels in Switzerland), and several rooms have a view of Lake Geneva & Mont Blanc.
Have you visited Geneva? What was your favourite thing to see or do there? Leave us a comment below.
This article was commissioned by Business Traveller India and a version of it appeared in their print issue of November 2019.
Disclosure: My trip to Geneva was courtesy of Switzerland Tourism, views my own.