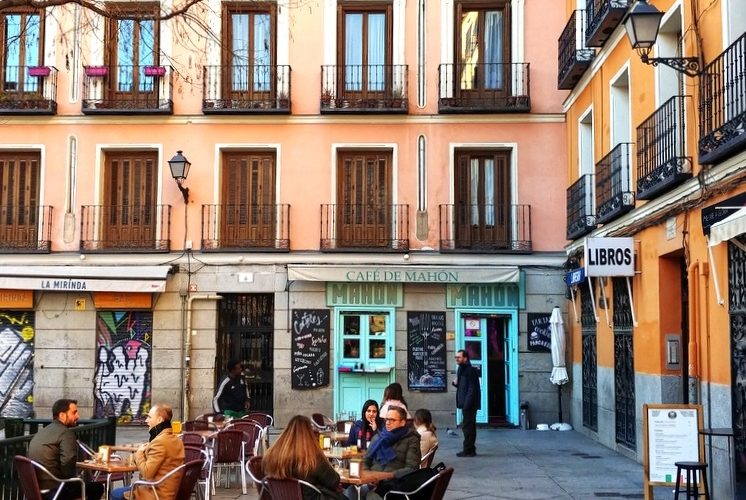 Happy 2020! I hope the new year has started off well wherever you are. I took off to Madrid for Madrid Fusión, an annual gastronomy event on haute cuisine. It was cold and a bit grey though I did have a couple of sunny afternoons with bright blue skies. Since it was my second trip to the Spanish capital (read about my previous visit to Madrid), I decided to explore an alternative side of the city by signing up for Me Gusta Madrid tour with Withlocals. I spent a happy afternoon walking around the neighbourhoods of Chueca and Malasaña with my guide Luke, looking at street art, checking out vintage boutiques, trawling the markets, and exploring some lovely plazas (squares). Of course, we stopped at bars and people-watched too! It was truly a taste of Madrid like a local.
Pin
Alt Madrid
Pin
Luke and I met at Cervecería Santa Barbara, an old-school bar that has been around since 1815! From there, we made our way through the gay neighbourhood of Chueca…
Pin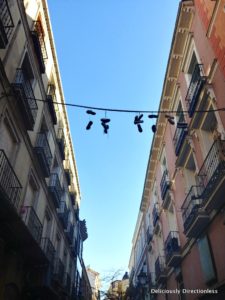 Pin
Pin
Pin
… and then the neighbouring hipster area of Malasaña.
Pin
Pin
Pin
Pin
Pin
I won't give away too much of what to expect as I want you to make your own discoveries (like this bookstore with a gorgeous cat!)
Pin
Pin
Some more photos to give you an idea of the tour…
Pin
Pin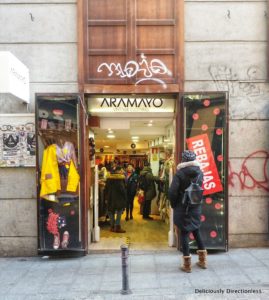 Pin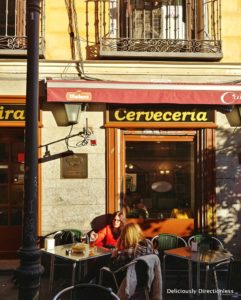 Pin
We wound up the 2.5-hour tour at Plaza del Dos de Mayo in Malasaña with a glass of vino at one of the bars that flank the square.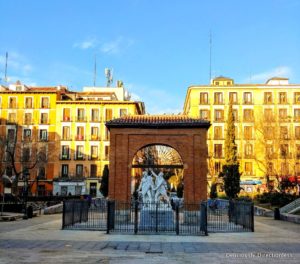 Pin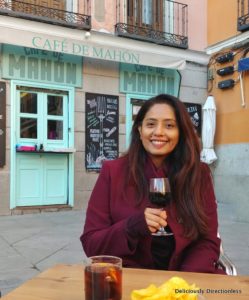 Pin
It was great to see an alternative side of Madrid, away from the very busy and touristy Plaza de Mayor and Puerta del Sol; both squares were absolutely heaving with people even in the middle of a cold January!
Withlocals
I have tried a tour with Withlocals last year when I visited Paris. I love the fact that these are personalized experiences with locals. And they are private tours, so it's just the guide with you (and your fellow travellers, if any). You can customize the tours to your preferences and even pick a local guide whose interests match yours.
Are you planning a trip to Spain this year? Try taking a tour with Withlocals to experience Madrid like a local. Sign up using my referral code and get a €15 discount on your first trip!
Disclosure: My trip to Madrid was courtesy of Tourism Spain and the walking tour was courtesy of Withlocals, views my own.