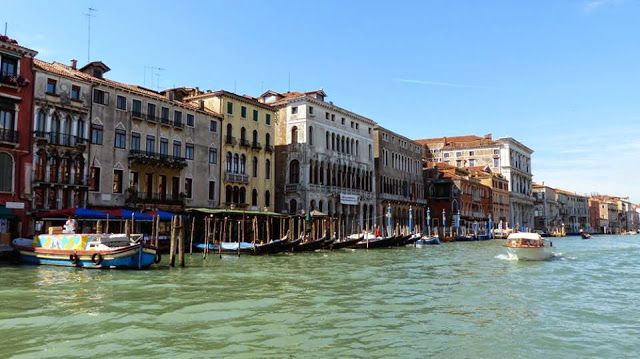 Ciao from Italy, as I come to the end of the first leg of my European summer. And I completely missed a very special day – Deliciously Directionless turned ONE two days ago! This wouldn't have been possible without you, dear reader, so thank you for sticking around 🙂
Starting from Venice – the decadently mysterious city on water was as pretty as a picture; getting lost in the calle (back alleys) is the best way to discover hidden churches, squares and bacari (bars). And of course the shimmering beauty of the Grand Canal with the gondolas gliding along; Venice must be seen to believed…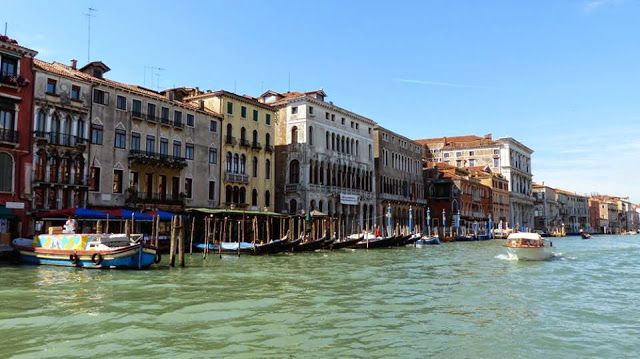 Next stop was the city of amore Verona, starring in Shakespeare's tale of star-crossed lovers – Romeo & Juliet. Juliet's balcony is one circus with a never-ending stream of visitors.
But the most beautiful sight of the city can be seen from Castel San Pietro – a sweeping view of Verona with the Adige running through it.
Travelling onwards to Bologna, which has been called "La Grassa" (the fat one) for a good reason; the sheer array of food it offers – especially meat and cheese – is mind-boggling!
Next up was Florence – what a gorgeous city!! The view from Piazzale Michelangelo is breath-taking.
We arrived on a rainy day, but by evening the rains had stopped and the sky was pretty in pink and purple, reflecting beautifully in the Arno.
The most famous guy in Florence also gleamed as the streetlights came on.
From its capital, we went off to explore a bit more of Tuscany; the rolling hills, the vineyards and olive groves, the pretty houses – they are all there. This was the BnB we stayed at just outside the medieval town of Volterra.
Finally all roads led to Rome – where centuries of history is visible in plain sight. Step out of a metro station (Colosseo) and you're confronted by the massive Colosseum; it's quite a surreal sight!
And the Trevi Fountain manages to impress even with the hordes of tourists milling about at all hours.
These are just some glimpses of the trip so far. I've been struck down by a bout of fever, unfortunately, so today is going to be a rest day in Turin. But it's given me a chance to write this post; plus I've found a TV channel that plays 70s and 80s music videos (classic rock) all day long so I'm quite happy just staying put in our pretty BnB!
From here, we head to Paris to celebrate my birthday, which coincides with the summer solstice – gifts in cash or food will be welcome 😉