While I plot my next travel plans, I thought I'd share a recipe with you folks; also since it's been a while since I posted a recipe! Not that I haven't been busy in the kitchen, which you would know if you
follow me on Instagram
🙂
The impetus for this recipe came in the form of a box full of goodies from
Fairtrade India
– some green tea, basmati rice and two types of sugar (icing sugar and caster sugar). When I saw the sugar packets I realised how long it was since I had baked anything, so last weekend was devoted to making batches of coconut scones.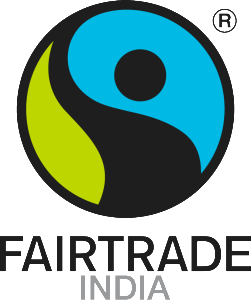 Before I move to the recipe, a quick word about Fairtrade. It's a way of offering farmers and food producers a better deal – better price, decent working conditions and an opportunity to invest into their futures. Fairtrade is all about giving the farmer a better price than he would get selling to a middleman. This means increased revenue for the farmers and a way to reduce poverty and dependence on loans.
Fairtrade standards
are an international set of ideals that govern trading relationships and seek to correct the imbalance of power in them. When you buy Fairtrade you are assured that your money is going towards giving farmers and producers a better deal and a better quality of life, not to mention that you're supporting a sustainable way of production. You can buy Fairtrade products
online and at select shops
across the country. Look for this logo –>
For my weekend baking project I chose to make scones, because I love the idea of
cream tea
(and I have pigged out on it when I had visited England a few years ago!). I have posted a
recipe for scones
earlier, though this time I decided to experiment by adding a bit of coconut to it. The heavenly smell of coconut getting slowly roasted in the oven filled my kitchen this past weekend, and I cannot wait to bake another batch soon 🙂
Coconut Scones
This recipe makes 9 scones (yes, it's that precise!).
You'll need:
1 cup all-purpose Flour
1.5 tsp Baking powder
3 tbsp Caster sugar
1 Egg
1/2 cup Coconut (desiccated)
1.5 tbsp cold Butter (I use salted butter)
1/4 cup Milk
Pinch of Salt
Extra milk for brushing and some sugar for sprinkling on top
How to:
Preheat oven to 190°C
Sift together the flour, sugar, baking powder and salt
Add coconut and mix well
Chop the butter into cubes and mix into the dry mixture with a fork or your hand. The mixture should resemble breadcrumbs
Beat the egg with milk separately and add this into the flour-coconut mix
The final mixture will be slightly sticky. With a spoon or your hand scoop out enough mixture to make a medium-sized biscuit
Place the individual scones on a baking tray lined with baking paper. Make sure to leave some space between the scones, as they will expand a bit
Brush each scone with some milk and sprinkle sugar on top
Bake at 190°C for 20 minutes or till the scones are done in the middle
Cool slightly and serve immediately with jam & cream (clotted cream if you can get it), along with some tea (or coffee, if you prefer)
Scones can be stored in an airtight container for a couple of days, but these are so scrumptious and moreish I doubt you'll have any left over 😉
So try out this recipe & let me know how it works out for you. I plan to bake another batch sometime this week, so let's have a bake-along!