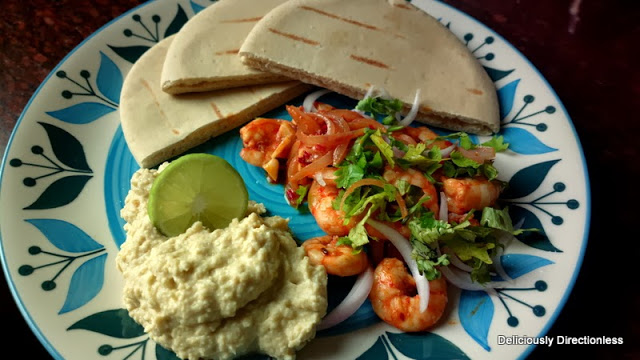 Since
I haven't posted a recipe in a while, here are a bunch of them – a mix of African
and Middle Eastern flavours.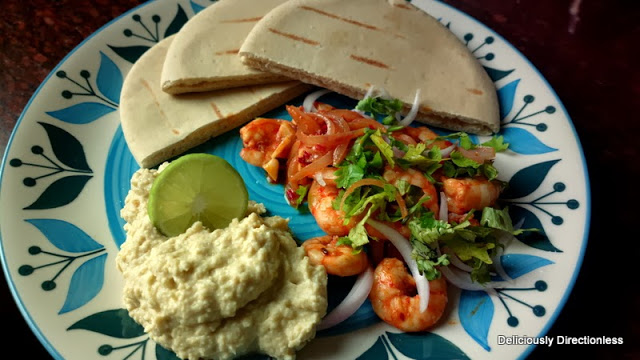 I had written recently about the new addition to
my cookbook family (read
Of a Memorable Brunch and New Cookbooks
)
– the very entertaining
The Married Man's Guide to Creative Cooking
by
Samar
Halarnkar
. The book is filled with interesting anecdotes and recipes
that will make you want to venture into the kitchen even in this infernal
October heat! Written in his usual chatty style, the book is a bit heavy on the
meats and fish dishes rather than the veggies. Also, there are some great recipes for
condiments that you can easily make at home instead of relying on
preservative-laden store-bought stuff.
Harissa



Harissa
is one such recipe mentioned in the book and I tried it out recently in this
delectable prawn dish. It was quite a hit with the husband and I made it again
last night for a potluck dinner with some girlfriends – who also made the right
noises about it 😉 Harissa
is a condiment of disputed origin but it's popular in North African and Middle
Eastern cuisine – from Tunisia to Morocco, harissa is used to flavour meats,
stews and vegetables.
Recipe #1 – Harissa
Here's
how you can make it at home. This recipe makes about 200 gm of harissa.
You'll
need:
20
dried red Chillies
3
tbsp Olive Oil
3
tsp Coriander powder
2
tsp Cumin powder
1
tsp Caraway seeds
Salt
How
to:
Boil
a pot of water and soak the chillies for about 30 minutes. The chillies must be
completely submerged in water.
Harissa
Remove
the softened chillies and discard the stems and seeds.
Grind
the chillies along with half the olive oil and salt.
Then
add the spices and grind with the rest of the oil. You're looking for a
paste-like consistency so add some more olive oil if the mixture is too dry.
Store
in a glass bottle. Add a layer of olive oil on top and it should stay for a
couple of weeks.
Recipe
2 – Harissa Prawns
You'll
need:
20
medium Prawns, cleaned and de-veined
1
medium Onion, chopped lengthwise
1-1 ½ teaspoons of Harissa
Salt
& Turmeric
Juice
of 1 Lemon
Olive
Oil
Coriander
for garnish
How
to:
Rub
the prawns with harissa, some salt and turmeric. Add the
lemon juice and allow to marinate for a while.
In
a pan, heat some oil and fry ¾ of the chopped onions.
Once
they soften add the prawns and fry till they are cooked through.
Transfer
the prawns onto a bed of Hummus (recipe below) and garnish with the remaining
chopped onion and coriander. Add a squeeze of lime. Serve with warm pita bread.


Recipe
3 – Hummus
You'll
need:
Tahini
100 gm chickpeas, soaked overnight and cooked (Tip – preferably refrigerate the cooked
chickpeas for a few hours before using)
1
tbsp Tahini (recipe here)
2
cloves Garlic
1
tsp cumin seeds
1-2
green chillies, slit lengthwise (or 1 tsp red chilli powder)
Juice
of 1 Lemon
Olive
oil (extra virgin)
Salt
to taste
How to:
Hummus
Put
all ingredients in a food processor. Add some water as well and blitz till you
get a smooth consistency. Adjust the seasonings as per taste.
Sprinkle
some red chilli powder on top and drizzle with olive oil. Scatter some olives on top. Serve with warm pita
bread.