6 Art Events in Europe in 2018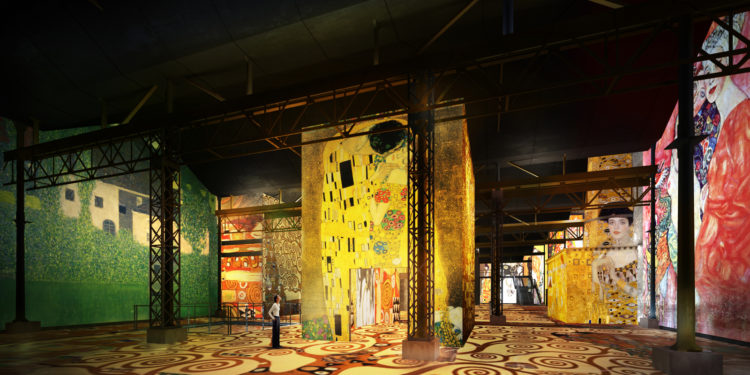 Planning a trip to Europe this year? The EU has designated 2018 as the 'European Year of Cultural Heritage'. Art has always been an integral part of any society's culture. And this year, several cities around Europe have planned major exhibitions and events. Here are the best art events in Europe in 2018.
Amsterdam, The Netherlands
One of the greatest post-Impressionist painters, Vincent van Gogh drew inspiration from far and wide. Although he didn't venture outside Europe, the Far East had a lasting impact on his art. He discovered ukiyo-e or Japanese woodblock prints and paintings in Antwerp where he bought his first set. He later acquired a large collection of more than 100 woodcuts in Paris.
Van Gogh was quite taken in by the unique spatial effect and strong colours of Japanese paintings. He incorporated these touches in many of his works like the Courtesan and the iconic Almond Blossom.
The exhibition Van Gogh & Japan at Amsterdam's Van Gogh Museum showcases how the artist took inspiration from Japanese paintings to develop his own unique style. It delves into van Gogh's collection of Japanese prints and connects them with the final paintings.
Read my guide to Amsterdam to plan your visit. And once you're done with the major museums in the city, try one of these offbeat museums in Amsterdam.
London, England
If London is on your summer holiday itinerary, you're in for a double treat. Two of the most venerable museums are planning special exhibitions this year.
The Tate Modern will usher in spring with Picasso 1932: Love, Fame, Tragedy, an exhibition that follows the artist's most creative year. This is the very first solo exhibition of Pablo Picasso at the Tate Modern.
It will display more than 100 painting, drawings, and family photographs, giving a rare glimpse into Picasso's life.
Meanwhile, the Victoria and Albert Museum (V&A) will open Frida Kahlo: Making Her Self Up in summer. The exhibition will bring a fresh perspective on one of the most enigmatic artists.
When Kahlo died in 1954, her husband Diego Rivera sealed her possessions in the Blue House in Mexico City. The cupboards were opened 50 years later to reveal a treasure trove of her personal belongings, including her colourful Tehuana outfits. The V&A will exhibit these outfits alongside key self-portraits. The exhibition will also showcase her jewellery, medical corsets, photographs, and letters. This is the first display of Kahlo's personal belongings outside Mexico.
Palermo, Italy
The Sicilian capital of Palermo is the Italian Capital of Culture for 2018. It is also the chosen location for Manifesta 12. Manifesta is the only travelling biennial for contemporary art and culture. It is a major international art event for discovering emerging artists and engaging in thought-provoking discussions.
This year's theme is The Planetary Garden: Cultivating Coexistence. Palermo is the perfect host city for this considering its location at the heart of the Mediterranean. The city has been at the crossroads of migration between Europe and Africa for years. Manifesta's concept this year explores coexistence in a world of invisible networks and increasing inequalities. At the centre of this is a painting by Francesco Lojacono from 1875, Veduta di Palermo on display at the GAM Museum. Lojacono depicted a country road flanked by varieties of trees, none of which are indigenous to the city. There were olive trees from Asia, aspen from the Middle East, and eucalyptus from Australia.
The city's botanical garden, Orto Botanico will be one of the venues for the biennial. Here, the Garden of Flows will explore toxicity not just in plant life but also in transnational relations.
The historical Teatro Garibaldi will be another exhibition venue hosting debates, workshops, and film screenings.
Before you go, check out my photo-essay on Palermo. And make sure to read my local eating guide to Palermo.
Paris, France
Imagine being able to physically immerse yourself in a great work of art. L'Atelier des Lumières in Paris's hip 11th arrondissement, is a one-of-a-kind digital art museum that promises to let you do just that.
A 19th-century former iron foundry has been restored and converted into an industrial-chic exhibition space. With its cavernous interiors and original concrete-and-steel elements, the heritage site forms an interesting backdrop to this experimental exhibit. The 21,000 square feet Halle will have large-scale digital artworks created by a state-of-the-art projection system. This will cast works of artists such as Klimt, Bosch and Chagall directly onto the walls.
There will be two programmes at the main Halle – a 30-minute long programme and a short programme. The smaller Studio will showcase similar exhibitions devoted to contemporary art. A soundtrack specifically composed to complement every artwork will accompany each programme.
The opening show will have a long programme on Klimt and Schiele, clearly as an extension of Vienna's tribute to them (see below). The short programme will focus on the architect Friedensreich Hundertwasser whose imaginatively designed buildings can be found across Austria and Germany.
Here's my offbeat guide to Paris to help you make the most of the city!
Vienna, Austria
This year marks the 100th death anniversary of four stalwarts of Wiener Moderne (Viennese Modernism). The three artists Gustav Klimt, Egon Schiele, and Koloman Moser, and the architect Otto Wagner had a profound impact on the word of art. They played a major role in making the fin de siècle period an important time for art and architecture in Vienna and Austria. To honour these exceptional artists, the city has organised a yearlong tribute in the form of events and exhibitions across Vienna.
Klimt has exhibitions at the three important museums in Vienna – Belvedere Museum, Leopold Museum, and Kunsthistoriches Museum. Of these, the last has the most visually exciting exhibit titled 'Stairway to Klimt'. A 12metre tall bridge built over the museum's iconic stairway will give visitors an up-close look at the 13 Klimt paintings on display on the upper walls of the gallery.
Klimt's protégé, Egon Schiele, is honoured in a special jubilee show at Leopold Museum, while the MAK (Austrian Museum of Applied Arts) showcases Moser. The MAK also has "Klimt's Magic Garden", a surreal virtual reality immersion in one of his paintings.
The first major exhibition in 50 years dedicated to Otto Wagner will open at the Wien Museum Karlsplatz on March 15th. It will trace his works through drawings, models, and personal belongings. The city will also offer curated architectural tours covering major buildings of Viennese Modernism.
Read my guide to Vienna on where to stay and eat in the city.
So, which art events in Europe will you be attending this year? Leave a comment below and let me know. Happy travels!
Note: the blog will be on a 'spring break' for the rest of March. I'm heading to South Australia this week, and later this month to tick off a dream destination – Northeastern India! Keep an eye out on my Instagram and follow my travels.
This article was commissioned by Jet Wings and was published in their March 2018 issue. Read it here.