For this weekend's lunch party, at
the request of my cousin A, I attempted one of the richest dessert I have ever
tried – the
Classic Banoffee Pie
. This English dessert combines toffee,
bananas and cream on a biscuit base. Hence the name: Banana + Toffee =
Banoffee! Be warned that it's quite sweet and heavy, but tastes absolutely divine!
And after all, you'll only be making it once in a while, so it couldn't hurt.
This pie is ridiculously easy to
make, though the end result makes you think that it would be a complicated
recipe. So give it a shot some time and impress your guests!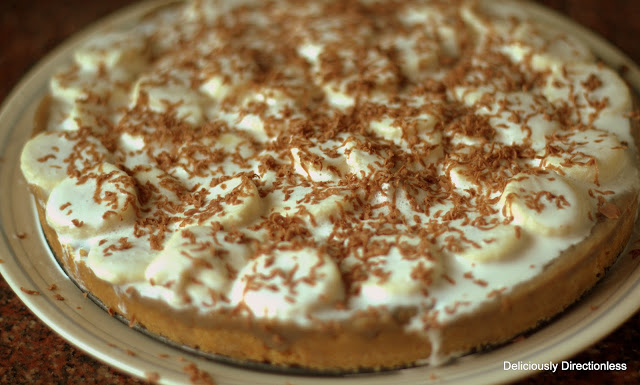 This recipe serves 10-12 people (depending on portion size).
You'll need:
For the Base
100g Butter, melted
250g Digestive Biscuits, crumbled
For the Caramel
100g Butter
100g Demerara sugar
One 400g of Condensed Milk
For the Topping
3 Bananas
200ml Whipping Cream
Grated Chocolate
How to:
Grease a 20 or 22cm springform cake tin. Mix
the butter and biscuit crumbs and press into the tin to make the pie shell.
Chill for 10 minutes.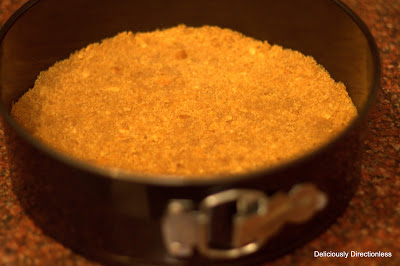 To make the toffee, melt the
butter and sugar in a non-stick pan, over low heat and stir continuously. Once
the sugar is dissolved, add the condensed milk and mix well. Bring to a rapid
boil, stirring all the time, till you get a thick golden caramel.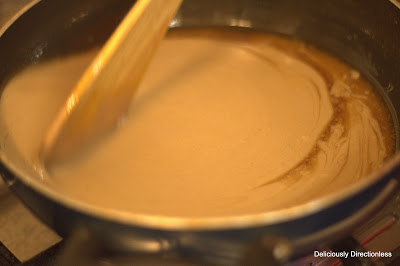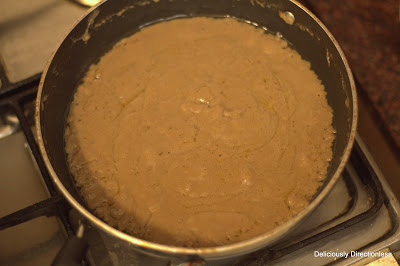 Spread it over the base and allow
to cool. Chill for 1 hour or till serving.
Remove the pie from the tin and
transfer to a serving plate.
Softly whip the cream and add
sliced bananas.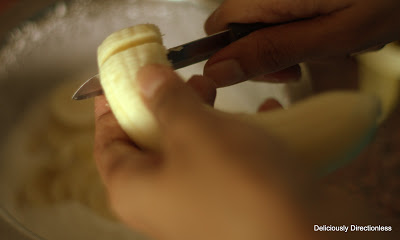 Spoon over the pie and decorate
with grated chocolate.
Keep chilled. Remove it from the
refrigerator 15 minutes before serving. Cut into wedges and serve it as a sweet
end to your meal!