Stay: Ovolo 1888 Darling Harbour & Ovolo Woolloomooloo, Sydney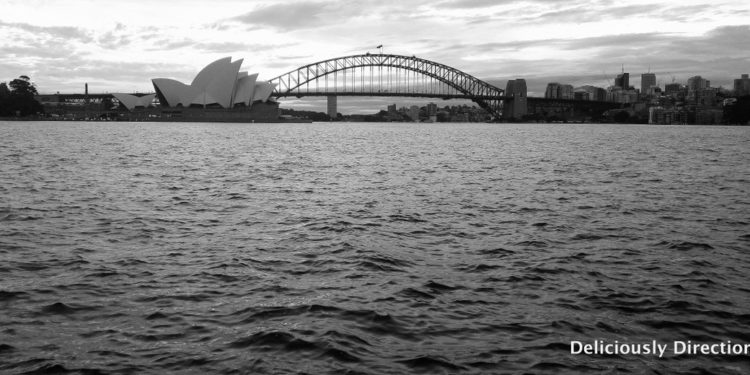 Where to stay in Sydney

The number of hotels I have stayed at – I have lost count.
The number of hotels I remember vividly – less than ten!
Most hotels follow this cookie-cutter format when it comes to rooms, so much so that you can rarely them apart. This is true not just of the hotel chains (where they probably need to maintain a consistent look), but many stand-alone & 'boutique" hotels fall into that trap as well. But I'm glad to see that there is a slow change across the industry, and a genuine attempt at breaking the mould.
Hong Kong-based Ovolo Group is one such boutique hotel chain. I have now stayed at four of their properties across Hong Kong & Australia (read my post on Ovolo Southside Hotel, HK), and while each of them bears a distinctive Ovolo stamp, they still manage to retain an individual personality.
The name of the hotel references its two very important aspects – with a prime position near Sydney's Darling Harbour, the hotel is in a building dating from 1888, a building which was formerly a wool store. The hotel retains the rustic charm and many elements of the building are preserved – the original sawtooth roof (the only one in the city), the wooden beams in the welcoming Lo Lounge / reception area etc.
I loved the unusual way in which the room numbers were displayed, such a cool way of using light and shadow! I had a loft room on the top floor, a stylish and contemporary split-level space done up in bright colours and with the same attention to detail that I saw at Ovolo Southside in Hong Kong.
Take a look at the video below for a brief room walkthrough. My only complaint here was that I couldn't get the AC adjusted to my liking, and the upstairs bedroom was freezing cold.
Pin
Ovolo 1888 Darling Harbour also has two very cool rooms, aptly named Shaken and Stirred. 'Shaken' is on the ground floor, again a split-level room, but a really fancy one with lots of space and high ceilings. It also has its own private entrance from the outside, via a beautiful blue door that I fell in love with. You can even host intimate events and functions here.
'Stirred' is a penthouse suite with floor-to-ceiling windows giving panoramic views of the city and a gorgeous rooftop patio that looks out over Darling Harbour. It comes with a small kitchenette and a naturally-lit walk-in rain shower – a lovely place for a romantic weekend getaway in Sydney.
There's free continental breakfast in the Lo Lounge every morning, and an a la carte menu to choose from – they make a mean omelette. The hotel has a restaurant that serves some fantastic modern Australian fare – think jamon serrano, crisp fried calamari, sesame seared waka tuna with ponzu, and a rhubarb dessert with white chocolate popcorn – all beautifully plated and absolutely delectable.
Ovolo Woolloomooloo


Located in a gorgeous, heritage listed blue-and-white building, Ovolo Woolloomooloo is probably one of the best design hotels I have stayed at. It's located right on the pier at Cowper Wharf. The 100-year-old-building used to be a warehouse, and like at the Darling Harbour property, Woolloomooloo also retains many historic elements in its decor.
For instance, the pulley and ramp mechanism used to move goods still stands on either side of the long lobby, artfully incorporated into the decor.
The reception area is lit by pretty fairly lights and the clock is a cool, installation called A Million Times by Humans Since 1982. It consists of 128 interconnected analogue clocks that move in tandem to display the time in digital format. Every minute, the hands move in different patterns and come to rest to display time. Take a look at the video below.
The lobby or Lo Lounge is one of the many highlights of this hotel. There's lots of natural light, splashes of bright colours interspersed with soothing pastels, and different seating areas, each prettier than the next. You can sit at a table that is a gaming console, or relax with a book in the book nook, or get some work done in the kissing booths, which have pull-down blinds for privacy.
Pin
Pin
And there's a lot of these cheeky messages everywhere 🙂
Pin
Breakfast is served at one of the larger seating areas of the lounge, plus there's a small cafe + snack counter that runs through the day, and of course a 24X7 coffee machine as well. The hotel is also equipped with a swimming pool.
The quirky and colourful decor continues to the rooms as well. I had a spacious room with a huge bath and shower. All the bed headboards are pretty cool – mine had a reproduction of a painting of two hunters shooting at a strategically placed group of three ceramic flying ducks installed on the wall above the bed. Such a fantastic way of integrating art and design!
The hotel has two penthouse suites that are absolutely rocking – one is named ACDC & the other INXS, both iconic Aussie rock bands. Both have in-room round cocktail bars, a unique play area, and views of the Sydney skyline.
Ovolo Woolloomooloo also has a massive event space whose decor references the various neighbourhoods of Sydney. It can be divided into smaller spaces depending on group size – it's perfect for everything from corporate presentations to magical weddings.
Pin
And, of course, both hotels offer fab freebies – high-speed Wi-Fi, self-laundry, happy hours and more. Check out my post on Ovolo Southside in Hong Kong to know more.
So the next time you're travelling to Sydney, take your pick between Ovolo 1888 Darling Harbour and Ovolo Woolloomooloo (I know it will be difficult to choose!). Book directly on their website for the best rate & a free upgrade if you're lucky.


Disclosure – My stay in Sydney was hosted by Ovolo Hotels. As usual, views my own.