Travel Guide to Nairobi, Kenya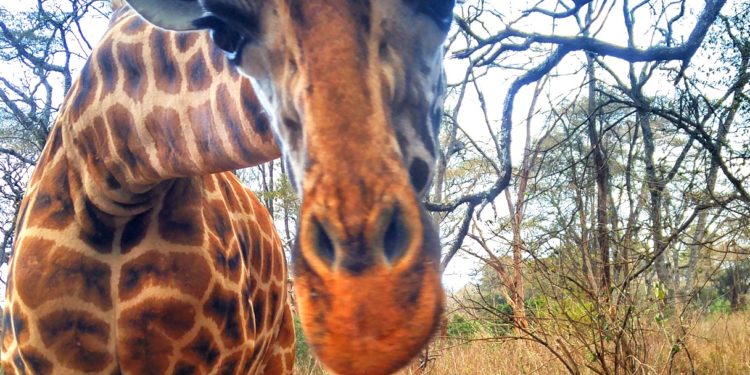 May 1992. It was the summer of many firsts. The first time I got on a plane. My first trip abroad. The first time I fell in love – with travel, and with Africa. There have been many plane rides since then, many countries and cities where I left a piece of my heart. But you never forget your first love, do you? It took me 25 years to return to Africa. To Nairobi, Kenya. Last October, I got a chance to revisit the place thanks to an assignment for Travel + Leisure India.
Pin
I stepped off the plane onto the tarmac of Nairobi's Jomo Kenyatta airport. And I felt the same excitement as pre-teen me felt all those years ago. The last time was a family holiday. This time around, I was alone, ready for a bespoke experience with Micato Safaris. This Kenya-based, family-run award-winning safari operator was founded more than 50 years ago.
Travelling with Micato Safaris
I breezed through immigration and customs, thanks to Salma, Micato's airport staffer. Outside, I met Denis Simi, the Micato Safari Director who was to be my guide for the next ten days. Over the days, I met more Micato employees and realised that almost everyone has been with the company for 15-20 years, if not more. It's a testament to the family atmosphere created by Jane & Felix Pinto, the owners of Micato Safaris. I felt it immediately when they arrived at my Nairobi hotel to meet me over breakfast.
At 80-plus years, the Pintos have the energy and enthusiasm of someone in their 20s. Their passion for Africa and love for India (the Pintos trace their roots to Goa) came through over lunch the next day at their expansive Nairobi home. This was not some special honour accorded to me as a visiting journalist. It's something that all Micato guests experience – an elaborate, homemade Goan lunch followed by a musical welcome to the family. All the staffers got together to sing the 80s hit Kenyan pop song, Jambo Bwana (a song I remembered from my previous trip).
What to do in Nairobi, Kenya
Pin
Pin
I spent a couple of relaxed days in Nairobi, visiting the popular Giraffe Centre (where you can hand-feed giraffes), checking out a noisy and colourful local farmers' market, and indulging in a spa treatment at The Norfolk (where I was staying).
Pin
Pin
Pin
One of my favourite experiences in Nairobi was visiting the David Sheldrick Wildlife Trust. Here, I spent a happy evening amongst more than 30 adorable baby elephants. See video below.
Pin
Thanks to Micato, I also got a chance to adopt one of them. I chose Mteto, a playful 1.5-year-old female calf found abandoned in Tsavo East National Park, possibly orphaned by poachers.
Pin
Make sure you arrive before 5 pm to watch the elephants return to the orphanage for their evening milk bottle.
Pin
Another must-visit place in Nairobi, Kenya is the Karen Blixen Museum in the suburb of Karen. Blixen wrote the masterpiece Out of Africa, a memoir of her time in Nairobi. The book was adapted into a movie starring Meryl Streep & Robert Redford. The museum is her home, a charming estate at the foot of Ngong Hills.
Pin
Pin
The interiors are retained to show how Blixen lived and contains a lot of her memorabilia, including her typewriter.
Pin
I also spent some time in the Mukuru slum of Nairobi, one of the locations where Micato runs their philanthropic programme, Micato AmericaShare.
Pin
Micato AmericaShare works with disadvantaged children across Nairobi's slums and helps fund education and other learning resources.
Pin
Through their One For One programme, Micato Safaris sponsor the education of one Kenyan child for every safari they sell.
Where to stay and eat in Nairobi Kenya
Pin
Fairmont The Norfolk Hotel is one of the oldest hotels in Nairobi, Kenya. It has a charming colonial style architecture and spacious rooms.
Pin
Pin
Pin
The all-day dining buffet restaurant, Lord Delamere Terrace is strictly OK. However, their signature restaurant, Tatu is one of the best fine-dining venues in Nairobi. It serves up innovative Kenyan cuisine with a contemporary international touch. Other restaurants that you must try in Nairobi, Kenya are:
Pin
The Talisman – this expat favourite has a cheerful, laid-back vibe and serves a mix of modern cuisine drawing inspiration from African, European, and Thai flavours.
Haandi – if you're craving a taste of home, this is the place to go for some delectable North Indian cuisine.
Where to shop in Nairobi
Collectors Den – get your Kenyan souvenirs at this quirky store that sells everything from handcrafted jewellery to carved animals and masks and soapstone figurines. Ground Floor, Hilton Hotel, Nairobi. +254 733 511368
Pin
Noorjehan Collections – for exclusive jewellery and accessories made from traditional African beads (and for a deep dive into African culture), visit Gemini Desai's intimate store and workshop located in the outhouse of her home. +254 713 090080
Getting there
There are several airlines that connect Nairobi with Mumbai and Delhi. I flew with Etihad Airways, which has convenient flight timings and a short stopover in Abu Dhabi. If you're flying Business Class, the Lounge at Abu Dhabi is quite lovely – good eats, great coffee, and hot showers too.
Vaccinations
You need to take two vaccinations before travelling to Nairobi, Kenya. Yellow Fever vaccination is mandatory and your vaccination card is checked at the airport. The other requirement is to take an oral polio vaccine. This vaccination card was not checked anywhere. However, I believe this is a requirement of the Indian government. Since India is polio-free (and Kenya is not), it's prudent to take the vaccine before your trip. Make sure you take both the vaccines at least 3 weeks before you leave. There are several vaccination centres in Mumbai; I went to the one at the Airport Health Organisation near Mumbai's International Airport. Here's a full list of yellow fever vaccination centres in India. You can also get the polio vaccine at the same place.
Pin
Stay tuned for my next post on Ol Jogi, possibly the best safari experience you can have in Kenya. Check out the teaser video below (plays music). And don't miss my photo-essay on spotting the 'big five' in Masai Mara.
This post is partly based on an article commissioned by Travel + Leisure India, which appeared in their December 2017 issue. Read it here. 
Disclosure: My visit to Kenya was courtesy Micato Safaris, views my own