Pain Perdu
literally translates from the French into
'
lost bread
'! But this post is about how I've recently found some authentic,
artisanal bread, right here in Mumbai. And about time too… So without further
ado, here's
The Baker's Dozen
; because all you "knead is love" (OK, sorry
about the Beatles pun, but you should really blame
The Big Bhookad
  and his #BhookadPuns for that).
Also, a recipe for
Pain Perdu
or French Toast follows.
The Baker's Dozen is the brainchild of Aditi
Handa, her husband Sneh Jain and her brother Siddharth. It's an artisanal
bakery that's opened up in Mumbai fairly recently. I got an opportunity to
visit their kitchen and see how they handcraft small batches of a variety of
breads – made to order. The kitchen is sparkly clean; large and well-lit, and
exudes the delicious aroma of freshly baked bread. A great amount of care (and
love) has gone into this venture and it shows in the quality of breads
produced.
Currently you can place an order by calling or
emailing them (details here) but come Sunday (March 10th),
The Baker's Dozen opens its (first) store at Prabhadevi. Here is the cute
invite that came with my order this week. So, do drop by and get your daily
bread. You can thank me later, mon ami!
The menu has several European breads (French,
Italian and German) as well as some Indian variants. Download the complete menu
here
.The first-ever bread I ordered was the
Pain Aux Cereal
– a whole wheat
bread that's crusty on the outside and light as air on the inside; packed with
sesame seeds and flaxseeds to up the health quotient.
Image courtesy The Baker's Dozen
PinAnother bread that I tried was the tres francais Pain Au Levain with blueberries
and cranberries. Pricey but scrumptious – good to eat as it is or
spread with some butter or marmalade.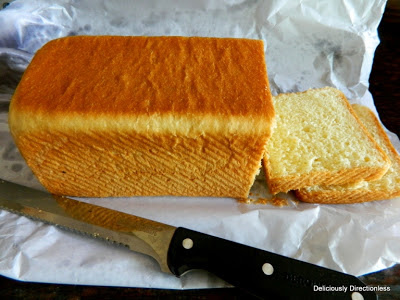 And now for the deliciously buttery
Brioche
!
It's sitting pretty in my new Bread Box that came as a gift. I guess our
friends knew that we now have access to real bread in Mumbai, not just the
mass-produced, ubiquitous sliced bread.
Couple of days old Brioche lends itself
perfectly to Pain Perdu or French Toast – sweet or savoury. I
went for sweet, since the bread itself has a bit of sugar added to it. This
recipe serves 2.
4 thick slices of Brioche, preferably at least
a day old
2 Eggs
100ml Milk
2 tsp Sugar
Cinnamon and Nutmeg to taste
A bit of Butter
Honey and sliced fruits to serve
How to:
Beat the eggs with the milk, sugar and spices.
In a pan or skillet, melt some butter. You don't
want too much; just enough to grease the pan.
Dip each slice of bread in the egg mixture.
Coat it well on both sides and allow it to sit in the mixture for 30 seconds.
Transfer this slice to the greased pan and
cook well on both sides. It should turn a gorgeous golden brown on each side.
Once you're done with all the slices, arrange them
on serving plates. Drizzle some honey on them and serve with seasonal fruits.
Instead of honey, you can try dusting some
powdered sugar on the toast – either plain sugar or flavoured with vanilla or
cinnamon.
Bon
Appétit!