Travel Guide to Auckland, New Zealand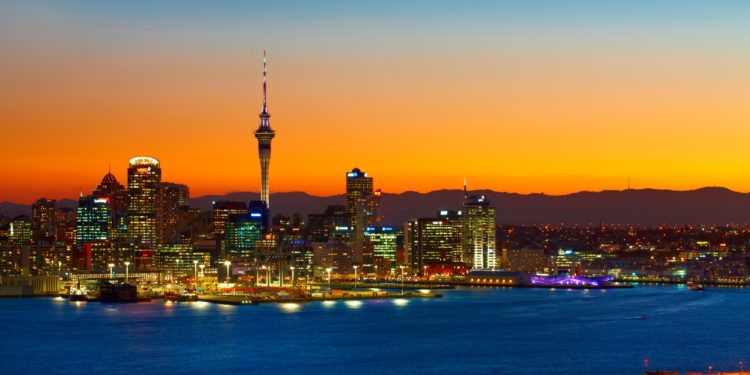 Auckland regularly features in 'best places to live' lists, and for many a good reason. It has some outstanding food, several beautiful beaches, and stunning natural landscapes. Get the most of the city with this mini guide to Auckland, New Zealand.
For the culturati
Auckland has a rich and varied art scene with lots on offer. Begin with the Auckland Museum, which is housed inside the Auckland War Memorial. The museum tells the story of New Zealand, its people, and their place in the Pacific. It's a treasure trove of Maori arts and artefacts and it also hosts Maori cultural performances.
The Auckland Art Gallery is a must-visit for any art lover. It houses more than 15,000 pieces of New Zealand art spread over four floors, covering everything from Maori to contemporary Kiwi art.
For the gourmand
Celebrity Chef Peter Gordon's The Sugar Club is perhaps the most exciting dining option in the city. It sits at the top of the Sky Tower and serves contemporary Kiwi cuisine with a view of the city's skyline and harbour.
Pin
At the intimate restaurant Pasture in suburban Parnell, cooking food on an open fire is an integral part of the experience. They offer a set multi-course, seasonal menu paired with natural wines.
Pin
Pin
Pin
Dessert aficionados, head to Giapo for ice cream in mind-bendingly innovative shapes and flavours. There's kiwi and coriander ice cream, coffee ice cream served with French fries, and even a pani puri ice cream!
For a deep dive into Auckland's dining and food scene, sign up for a food tour with The Big Foody. The owner Elle is a great guide to Auckland in general and its food in particular. Get a taste of the best of the city, along with a side order of its history & culture.
For the adventurer
If you're looking for an adrenaline rush, head straight up the 328-metre tall Sky Tower, the tallest structure in Auckland. From here you can base-jump by wire, plummeting 192 metres at 85 kmph.
If that's too extreme, try the sky-walk instead. Inch your way along a narrow walkway as you do a 360° walk around the tower.
Nearly 50 volcanic cones surround Auckland, many of which are dormant. The 196-metre high Mount Eden is the highest of them and offers spectacular views from the top.
The 600-year-old Rangitoto Island is Auckland's youngest volcanic cone and offers many activities such as hiking, fishing, and kayaking.
For the shopaholic
Whether you're looking for international designer brands or local indie products, Auckland has something for everyone. The iconic Queen Street is a mecca for shopaholics with both luxury labels and souvenir shops. For a more exclusive shopping experience, head to Ponsonby Road where some of New Zealand's top designers have their lifestyle stores. Or browse for retro fashion and vintage home décor along Karangahape Road. The historic Britomart precinct is home to many designer boutiques as well as the fresh produce market La Cigale.
My favourite place to shop was the fine food store Sabato. Here you will find artisanal products like local wine, condiments, olive oil etc.
Pin
Make sure you visit the cheese counter and meet the 'curd nerd' Calum Hodgson. Taste some of the fabulous artisanal, small-batch cheese made by farmers around New Zealand's North Island.
For the wine lover
Pin
No guide to Auckland is complete without Waiheke Island, the island of wine. A 30-minute ferry ride brings you to Waiheke's vineyards, olive groves, and sandy beaches.
Pin
Eat and drink your way around the island with Ananda Tours.
Pin
You will get a taste of some of the best wineries like Kennedy Point, which is the only organic winery on Waiheke, or Man O'War Vineyards, which has a stunning beach-front cellar door location.
Pin
Lunch is usually at Stonyridge, one of New Zealand's most respected wineries where the Verandah Café offers a delicious platter with a view. Before you return to Auckland, the tour stops by at Rangihoua Estate for an olive oil tasting.
Hope you find this guide to Auckland helpful in planning your trip. Leave us a comment below and let us know.
Pin
This article was commissioned by Jet Wings and appeared in their January 2018 issue. Read it here. 
Disclosure: My visit was courtesy Tourism New Zealand, views my own.