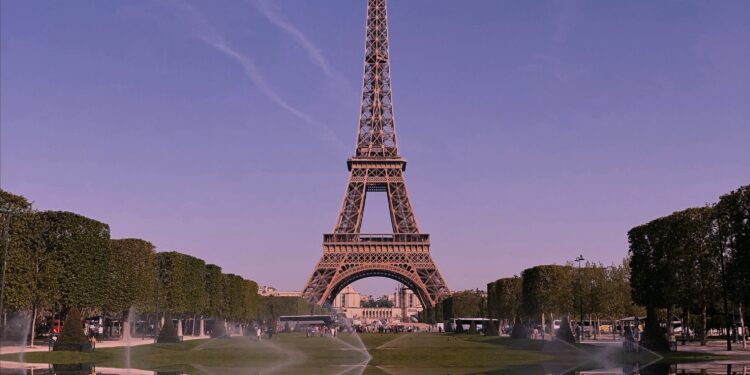 It is impossible to imagine the Paris skyline without the Eiffel Tower. Yet the iconic tower, which was built in 1889 to commemorate 100 years of the French Revolution, was supposed to be dismantled 20 years later when its permit expired. On March 31 this year, one of the the most-visited monuments in the world celebrates its 133rd anniversary.
Standing Tall
At 1,063 feet (324 metres), the Eiffel Tower was the tallest man-made structure in the world in 1889. It held this record until 1930, when the Chrysler Building in New York City dethroned it.
Control Freak
Incredibly complicated machinery and a dedicated team keep the deceptively simple-looking tower running. From a control room in the tower's north foot, staff keep a watchful eye on the grounds, the tourists, and even the wind speed. The tower's summit is closed when the wind reaches 80 kilometres per hour.
Gustave's Genius
The tower's designer Gustave Eiffel came up with practical uses to ensure that the tower remains standing. He set up a laboratory to study weather and encouraged scientists to conduct astronomical investigations. He later had a powerful radio installed and invited the French military to use it. In the end, that saved the tower.
War Veteran
The Eiffel Tower has weathered the two World Wars. During WWI, not only did its transmitter jam German communications, its radio telegraphers intercepted Mata Hari's messages, which led to her capture. In 1944, Hitler ordered that the tower be destroyed but the Nazi military governor of Paris chose to disobey.
First Impressions
In a letter to the commissioner of the Exposition Universelle, the fair for which the tower was built, Parisian intelligentsia roundly denounced the Eiffel Tower as a "hideous blot". They tried hard to derail the project, and went as far as to say that "not even commercial America would have it".
Nuts and Bolts
Weighing in at 7,300 tonnes, the metal structure is no lightweight. Some 2.5 million rivets, all of them as old as the tower itself, hold the latticed structure together.
Pro Tip — To take the elevator up the tower without spending time in snaking queues, book tickets online. And if you have limited time in the city, check out my Paris-in-a-day itinerary!
This article was commissioned by National Geographic Traveller India and appeared in the April 2014 issue of the magazine. Since the publication is no longer in existence in India, I'm republishing this feature on the blog.